Raureka (Te Uru Tauawhi)
Raureka Satellite class is hosted by Raureka Primary School, Gordon Rd Hastings, on a lovely site surrounded by trees, extensive playing fields, all weather courts and an outdoor swimming pool complex.
We have full access to mainstream activities, Raureka School classrooms and school wide events. Raureka students are regular visitors to our place to talk and to play with and alongside our students. These children bring with them curiosity and concern, happiness and just sheer exuberance for life. Their acceptance of 'difference' brings a sense of wholeness to our work.
We are staffed by two teachers and as many teacher assistants as needed depending on our roll. All our creative and happy staff are team players who work tirelessly to ensure our students needs are met and that their day is the best that it could be… every day.
Our students each have an individual programme based on identified needs through the IEP (Individual Education Plan) process and the requirements of the New Zealand Curriculum.
Our programmes are sensory based with an overall holistic approach.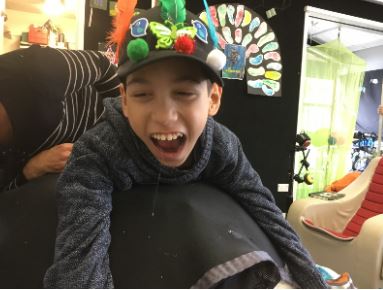 These include water therapy in our spa pool or our heated covered swimming pool, sensory/dark room facilities and community outings.
We treasure our community outings. All our students just adore going out and about, experiencing and being part of the buzz of everyday life. We are always greeted warmly by members of the public who love seeing us.
Our parents play a vital role in all we do. We have an 'open door' policy here and encourage parents to have as much input into their child's education as they want.
The Kowhai therapy team provide expert advice, programme development with hands on work and regular assessment.
We also work closely with the therapy team from the Child Development Unit at the Hawkes Bay Regional Hospital.
We invite you to come and visit us.